Spies Like Us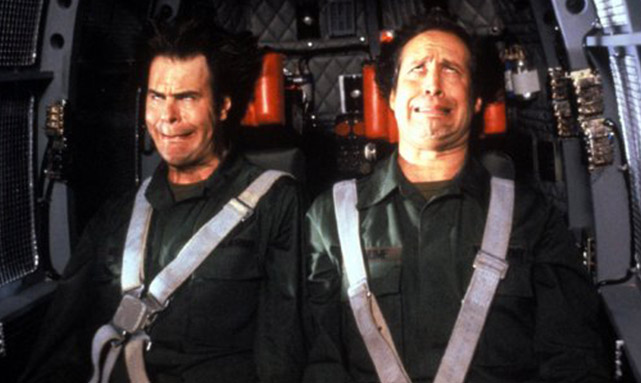 | Time | Day |
| --- | --- |
| No airtimes found. | |
Spies Like Us is a 1985 American comedy film directed by John Landis and starring Chevy Chase, Dan Aykroyd, Steve Forrest, and Donna Dixon. The film presents the comic adventures of two novice intelligence agents sent to the Soviet Union.
Austin Millbarge is a geekish, basement-dwelling codebreaker for The Pentagon who aspires to escape his under-respected job to become a secret agent. Emmett Fitz-Hume, a wisecracking, pencil-pushing son of an envoy, takes the foreign service exam under peer pressure. Millbarge and Fitz-Hume meet during the test, on which Fitz-Hume openly attempts to cheat after an attempt to seduce his immediate supervisor in exchange for the answers backfires. Millbarge, however, was forced to take the test, having had only one day to prepare after his supervisor gives him a notice that was two weeks old.
Needing expendable agents to act as decoys to draw attention away from a more capable team, the Defense Intelligence Agency (DIA) decides to enlist the two, promote them to be Foreign Service Operatives, put them through minimal training, and then send them on an undefined mission into Soviet Central Asia.

Portions from Freebase, licensed under CC-BY and Wikipedia
licensed under the GFDL