Spider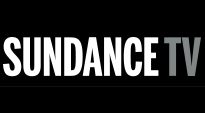 Spider is a 2002 Canadian/British drama film produced and directed by David Cronenberg and based on the novel of the same name by Patrick McGrath, who also wrote the screenplay.
The film premiered at the 2002 Cannes Film Festival and enjoyed some media buzz; however, it was released in only a few theaters at the year's end by distributor Sony Pictures Classics. Nonetheless, the film enjoyed much acclaim by critics and especially by Cronenberg enthusiasts. The film garnered a Best Director award at the Canadian Genie Awards. The stars of the film, Ralph Fiennes and particularly Miranda Richardson, received several awards for their work in the film.
During a Q session at the Kodak Lecture Series in May 2005, Cronenberg revealed that neither he, nor Fiennes, nor Richardson, nor the producers received any sort of salary during the shooting of the film. All chose to waive their salaries, so the money could be used to fund the under-funded production.
Spider is the story of Dennis Cleg, a man who is given a room in a halfway house catering to mentally disturbed persons.

Portions from Freebase, licensed under CC-BY and Wikipedia
licensed under the GFDL