Snow Cake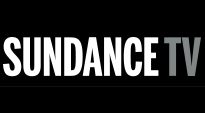 | Time | Day |
| --- | --- |
| No airtimes found. | |
Snow Cake is a 2006 independent drama film directed by Marc Evans and starring Alan Rickman, Sigourney Weaver, Carrie-Anne Moss, Emily Hampshire, and Callum Keith Rennie. It was released on September 8, 2006 in the UK.
Filmed in Wawa, Ontario, Snow Cake is a drama about the friendship between Linda, a woman with autism (Weaver), and Alex (Rickman) who is traumatized after a car accident involving himself and Linda's daughter (Hampshire).
The movie was screened and discussed at Autism Cymru 2nd international conference in May 2006 as well as the Edinburgh International Film Festival, Tribeca Film Festival, Toronto International Film Festival, Seattle International Film Festival, among others. It was the opening night screening for the Berlin Film Festival as well.
When Vivian Freeman (Emily Hampshire) gets a ride from Alex Hughes (Alan Rickman), she is killed by a truck crashing into the car, while Alex only gets a nosebleed. Everybody agrees that it is not Alex's fault. He visits the victim's mother Linda (Sigourney Weaver), who has autism. She has been informed about her daughter's death a few hours before Alex's visit, but does not show any signs of grief.

Portions from Freebase, licensed under CC-BY and Wikipedia
licensed under the GFDL