Slums Of Beverly Hills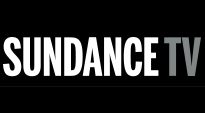 The Slums of Beverly Hills is a 1998 motion picture, written and directed by Tamara Jenkins. Its hero is a teenage girl struggling to grow up in the late 1970s in a lower-middle-class family that moves every few months.
The film stars Natasha Lyonne, Alan Arkin, Marisa Tomei, David Krumholtz, Kevin Corrigan, Jessica Walter, and Carl Reiner.
The film barely earned its budget, and thus is not considered a box-office success. It received mixed to positive reviews. It gradually became a cult classic.
Vivian Abromowitz's family are penniless nomads, moving from one cheap apartment to another in Beverly Hills, so that Vivian and her brothers can attend the city's prestigious schools. The family father is Murray, a divorced 65-year-old who refuses to retire, working as an unsuccessful Oldsmobile salesman at a time when sales of small foreign cars such as Hondas and Toyotas are booming while those of large American vehicles are flat or falling.
Vivian's wealthy Uncle Mickey regularly sends the family money to help them survive. When Mickey's 29-year-old daughter Rita runs away from a rehab facility, Murray offers her shelter if Mickey will pay for a plush apartment.

Portions from Freebase, licensed under CC-BY and Wikipedia
licensed under the GFDL