Silver Streak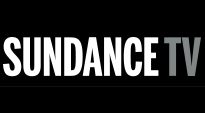 | Time | Day |
| --- | --- |
| No airtimes found. | |
Silver Streak is a 1976 action-comedy-thriller film about murder on a Los Angeles-to-Chicago train journey. It stars Gene Wilder, Jill Clayburgh, Richard Pryor, Patrick McGoohan and Ned Beatty and is directed by Arthur Hiller. The film score is by Henry Mancini. This film marked the first pairing of Wilder and Pryor, who would be paired in three more films.
Saying he "just wanted to be bored", book editor George Caldwell (Wilder) travels from Los Angeles to Chicago for his sister's wedding aboard a train called the Silver Streak. As the trip begins, George meets a vitamin salesman named Bob Sweet (Beatty) and has dinner and drinks with a woman named Hilly Burns (Clayburgh). Hilly works for Professor Schreiner, a well-known art historian who is on a publicity tour for his new book on Rembrandt. After dinner, George and Hilly go to her room for a night of romance.
Meanwhile, three men kill Schreiner. A few minutes later, George sees Schreiner's body hanging outside Hilly's window as it falls from the roof of the train, but George is drunk and Hilly insists it must be his imagination.

Portions from Freebase, licensed under CC-BY and Wikipedia
licensed under the GFDL