Short Cuts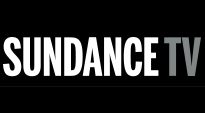 | Time | Day |
| --- | --- |
| No airtimes found. | |
Short Cuts is a 1993 American drama film directed by Robert Altman. Filmed from a screenplay by Robert Altman and Frank Barhydt, it is inspired by nine short stories and a poem by Raymond Carver. Substituting a Los Angeles setting for the Pacific Northwest backdrop of Carver's stories, the movie traces the actions of twenty-two principal characters, both in parallel and at occasional loose points of connection. The role of chance and luck is central to the film, and many of the stories concern death and infidelity.
The film was distributed by Fine Line Features, and released in the United States on October 3, 1993, to strong critical acclaim. A special DVD edition was released by the Criterion Collection in 2004, containing two discs, the collection of Carver's short stories and an essay booklet on the film.
Dr. Ralph Wyman (Matthew Modine) and his wife, Marian (Julianne Moore), meet another couple, Stuart and Claire Kane (Fred Ward and Anne Archer) at a concert and make a spontaneous Sunday dinner date, but both marriages show their cracks over the weekend.

Portions from Freebase, licensed under CC-BY and Wikipedia
licensed under the GFDL