She's So Lovely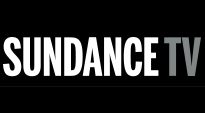 | Time | Day |
| --- | --- |
| No airtimes found. | |
She's So Lovely is a 1997 film directed by Nick Cassavetes, written by John Cassavetes. At the time of its release, it received special attention because, eight years after his death, it was the first (and still only) film to posthumously feature new material from John Cassavetes.
The film stars Sean Penn and John Travolta as the respective men who bid for the affection of Maureen Murphy Quinn (Robin Wright Penn). Harry Dean Stanton costars as a friend of Penn's character, and James Gandolfini plays the lusty neighbor.
Sean Penn won the award for Best Actor at the 1997 Cannes Film Festival.

Portions from Freebase, licensed under CC-BY and Wikipedia
licensed under the GFDL