Shallow Hal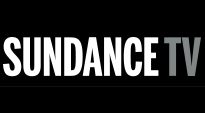 Shallow Hal is a 2001 romantic comedy film starring Gwyneth Paltrow, Jack Black, and Jason Alexander. It was directed by the Farrelly brothers and filmed in and around Charlotte, North Carolina as well as Sterling and Princeton, Massachusetts at Wachusett Mountain.
Hal Larson (Jack Black) is a superficial man whose fixation on the physical beauty of women gets in the way of seeing them for their inner beauty. Hal and his equally shallow friend, Mauricio Wilson (Jason Alexander), spend their nights obnoxiously hitting on beautiful women at nightclubs.
By a twist of fate, Hal becomes trapped in an elevator with famous American life coach Tony Robbins, who after talking with Hal, hypnotizes him into only seeing physical manifestations of a person's inner beauty. Hal is unaware he's been hypnotized, and later meets and is smitten by Rosemary Shanahan (Gwyneth Paltrow), the daughter of Steve Shanahan (Joe Viterelli), the President of Hal's company. Rosemary is very fat but because of her kind and generous personality, she appears to Hal as slender and beautiful.

Portions from Freebase, licensed under CC-BY and Wikipedia
licensed under the GFDL