Secretary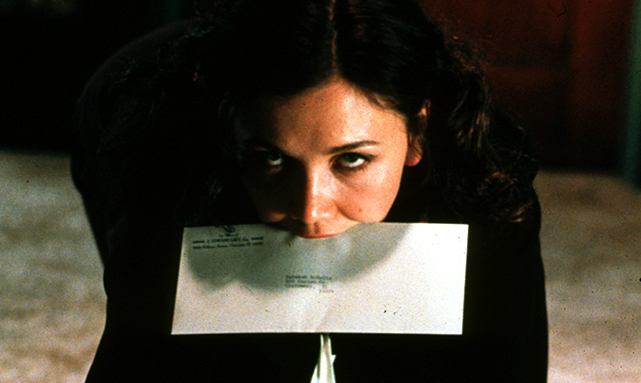 | Time | Day |
| --- | --- |
| No airtimes found. | |
Secretary is a 2002 independent film directed by Steven Shainberg and starring Maggie Gyllenhaal as Lee Holloway and James Spader as E. Edward Grey. The film is based on a short story from Bad Behavior by Mary Gaitskill, and explores the relationship between a sexually dominant man and his submissive secretary.
Lee Holloway (Maggie Gyllenhaal), the socially awkward and emotionally sensitive youngest daughter of a dysfunctional family, adjusts to normal life after having been hospitalized following an incident of dangerous self-harm. She learns to type, starts to date an acquaintance from high school named Peter, and begins to work as a secretary for an eccentric attorney, E. Edward Grey (James Spader), who hires her despite her stilted social skills and unprofessional appearance.
Though at first Grey appears highly irritated by Lee's typos and other innocuous mistakes, it soon becomes apparent that he is sexually aroused by her submissive behavior. After he confronts her about her propensity for self-injury and commands that she never hurt herself again, the two embark on a BDSM relationship. Lee experiences a sexual and personal awakening, and she falls deeply in love.

Portions from Freebase, licensed under CC-BY and Wikipedia
licensed under the GFDL