Schindler's List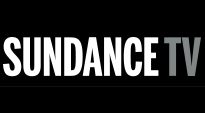 | Time | Day |
| --- | --- |
| No airtimes found. | |
Schindler's List is a 1993 film about Oskar Schindler, a German businessman who saved the lives of more than a thousand mostly Polish-Jewish refugees during the Holocaust by employing them in his factories. The film was directed by Steven Spielberg, and based on the novel Schindler's Ark by Australian novelist Thomas Keneally. It stars Liam Neeson as Schindler, Ralph Fiennes as Schutzstaffel (SS)-officer Amon Göth, and Ben Kingsley as Schindler's Jewish accountant Itzhak Stern.
The film was a box office success and recipient of seven Academy Awards, including Best Picture, Best Director, and Best Original Score, as well as numerous other awards (7 BAFTAs, 3 Golden Globes). In 2007, the American Film Institute ranked the film 8th on its list of the 100 best American films of all time (up one position from its 9th place listing on the 1998 list).
The film begins in 1939 with the German-initiated relocation of Polish Jews from surrounding areas to the Kraków Ghetto shortly after the beginning of World War II. Meanwhile, Oskar Schindler (Liam Neeson), an ethnic German businessman from Moravia, arrives in the city in hopes of making his fortune as a war profiteer.

Portions from Freebase, licensed under CC-BY and Wikipedia
licensed under the GFDL