Runaway Train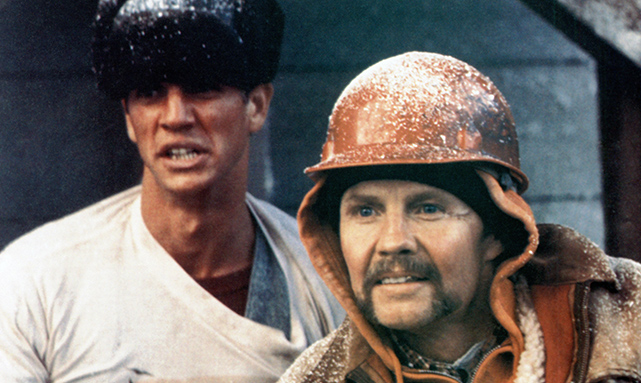 | Time | Day |
| --- | --- |
| No airtimes found. | |
Runaway Train is a 1985 American thriller film directed by Andrei Konchalovsky and written by Edward Bunker, Ryuzo Kikushima, Akira Kurosawa, Djordje Milicevic, Hideo Oguni and Paul Zindel. It stars Jon Voight, Eric Roberts, John P. Ryan and Rebecca De Mornay. It was also the feature debuts of Danny Trejo and Tommy "Tiny" Lister, who both proceeded to successful careers as "tough guy" character actors.
The film's story concerns two escaped convicts and a female train worker who are stuck on a runaway train as it barrels through snowy desolate Alaska. Voight and Roberts were both nominated for Academy Awards for their respective roles.
The story follows the escape of two men from an Alaska prison, the efforts of a train dispatching office to safely stop the out-of-control train they are on, and the hunt by their warden to recapture them.
Oscar "Manny" Manheim is a ruthless bank robber and hero to the convicts of Stonehaven Maximum Security Prison. After two previous escape attempts the doors to Manny's cell have been welded shut for three years. A court order compels Manny's nemesis, the vindictive Associate Warden Ranken, to release him back into the general prison population.

Portions from Freebase, licensed under CC-BY and Wikipedia
licensed under the GFDL