Runaway Jury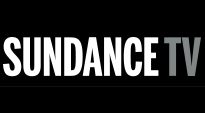 Runaway Jury is a 2003 American drama/thriller film directed by Gary Fleder and starring John Cusack, Gene Hackman, Dustin Hoffman, and Rachel Weisz. It is an adaptation of John Grisham's novel The Runaway Jury.
In New Orleans, Louisiana, a failed day trader at a stock brokerage firm shows up at his former workplace and opens fire on his former colleagues, then turns the gun on himself. Among the dead is Jacob Wood (Dylan McDermott in an uncredited cameo). Two years later, armed with pro bono attorney Wendell Rohr (Dustin Hoffman), Jacob's widow Celeste (Joanna Going) takes Vicksburg Firearms to court on the grounds that the company's gross negligence led to her husband's death.
During jury selection, jury consultant Rankin Fitch (Gene Hackman) and his team communicate background information on each of the jurors to lead defense attorney Durwood Cable (Bruce Davison) in the courtroom through electronic surveillance (a highly illegal practice).
In the jury pool, Nicholas "Nick" Easter (John Cusack), a happy-go-lucky electronics store clerk, tries to get himself excused from jury duty.

Portions from Freebase, licensed under CC-BY and Wikipedia
licensed under the GFDL