Rosemary's Baby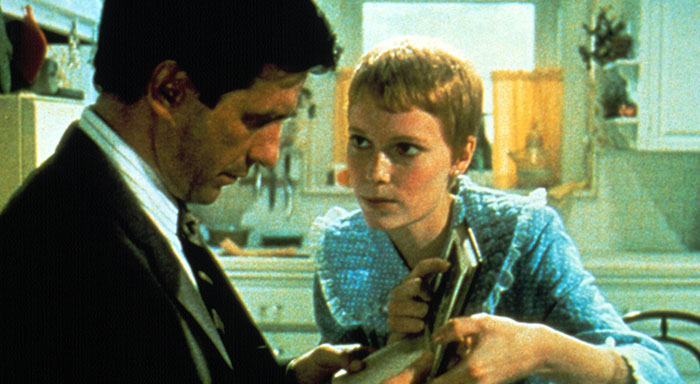 | Time | Day |
| --- | --- |
| No airtimes found. | |
Rosemary's Baby is a 1968 American horror film written and directed by Roman Polanski, based on the bestselling 1967 novel Rosemary's Baby by Ira Levin. The cast includes Mia Farrow, John Cassavetes, Ruth Gordon, Maurice Evans, Sidney Blackmer and Charles Grodin.
Farrow plays a pregnant woman who fears that her husband may have made a pact with their eccentric neighbours, believing he may have promised them the child to be used as a human sacrifice in their occult rituals in exchange for success in his acting career.
The film was an enormous commercial success, earning over $33 million in the US on a modest budget of $2.3 million. It was met with near universal acclaim from film critics and earned numerous nominations and awards. The American Film Institute ranked the film 9th in their 100 Years…100 Thrills list. The official tagline of the film is "Pray for Rosemary's Baby."
Rosemary Woodhouse (Mia Farrow), a bright but somewhat naive young housewife, and Guy (John Cassavetes), her husband and a struggling actor, move into the Bramford, a Gothic Revival 19th century New York City apartment building.

Portions from Freebase, licensed under CC-BY and Wikipedia
licensed under the GFDL