Romancing The Stone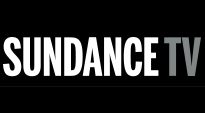 | Time | Day |
| --- | --- |
| No airtimes found. | |
Romancing the Stone is a 1984 American action-adventure romantic comedy. Directed by Robert Zemeckis, it stars Michael Douglas, Kathleen Turner and Danny DeVito. The film was followed by a 1985 sequel, The Jewel of the Nile.
The film earned over $86,572,238 worldwide in box-office receipts and an additional $36 million in video rentals. It also helped launch Turner to stardom, reintroduced Douglas to the public as a capable leading man, and gave Zemeckis his first box-office success. A remake of the film is under development
Joan Wilder (Kathleen Turner) is a lonely New York romance novelist who receives a treasure map mailed to her by her recently-murdered brother-in-law. Her widowed sister, Elaine (Mary Ellen Trainor), calls Joan and begs her to come to Cartagena, Colombia, because Elaine has been kidnapped by bumbling antiquities smugglers Ira (Zack Norman) and Ralph (Danny DeVito), and the map is to be the ransom.
Hastily flying to Colombia, Joan is detoured from the rendezvous with Ralph by Colonel Zolo (Manuel Ojeda), the man who killed Elaine's husband. Joan ends up in the jungle and is almost killed by Zolo, but is saved by the swashbuckling American bird exporter Jack T.

Portions from Freebase, licensed under CC-BY and Wikipedia
licensed under the GFDL