Requiem for a Dream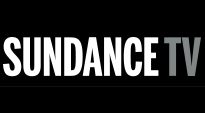 | Time | Day |
| --- | --- |
| No airtimes found. | |
Requiem for a Dream is a 2000 drama film directed by Darren Aronofsky and starring Ellen Burstyn, Jennifer Connelly, Jared Leto, and Marlon Wayans. The film is based on the novel of the same name by Hubert Selby, Jr., with whom Aronofsky wrote the screenplay. Burstyn was nominated for an Academy Award for Best Actress for her performance. The film was screened out of competition at the 2000 Cannes Film Festival.
The film depicts different forms of addiction, leading to the characters' imprisonment in a world of delusion and reckless desperation that is subsequently overtaken and devastated by reality.
The film charts three seasons in the lives of Sara Goldfarb (Ellen Burstyn), her son Harry (Jared Leto), Harry's girlfriend Marion Silver (Jennifer Connelly), and Harry's friend Tyrone C. Love (Marlon Wayans).
The story begins in summer; Sara Goldfarb, an elderly widow living alone in Brighton Beach, Brooklyn, spends her time watching infomercials hosted by Tappy Tibbons (Christopher McDonald).

Portions from Freebase, licensed under CC-BY and Wikipedia
licensed under the GFDL