R.e.m.: This Is Not A Show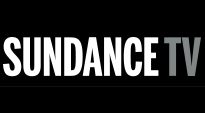 THIS IS NOT A SHOW ventures back to July 2007 when R.E.M. set-up camp at the venerable Olympia Theatre in Dublin, Ireland for five nights and tested new material before fired-up, capacity crowds comprised of friends, family, and fans from all over the world. Documenting a self-described "experiment in terror" for the band, French filmmakers Vincent Moon (who is noted for his work with Arcade Fire, The Shins, and The National) and Jeremiah provide a fascinating up-close look at these ambitious live rehearsals. By showing us sets out of chronological order, alternating between black-and-white performance footage and behind-the-scenes color sequences, and toying with the audiences field of view, we are always kept engaged and eagerly anticipating what's to come.
THIS IS NOT A FILM will air Monday, March 1st at 6PM.
Click here for your chance to win a copy of R.E.M's double live album, R.E.M. Live At The Olympia.