Ran (1985)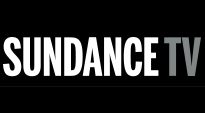 | Time | Day |
| --- | --- |
| No airtimes found. | |
Ran (?, Japanese for "rebellion", "uprising" or "revolt", or to mean "disturbed" or "confused") is a 1985 Japanese-French jidaigeki epic film written and directed by Akira Kurosawa. The film stars Tatsuya Nakadai as Hidetora Ichimonji, an aging Sengoku-era warlord who decides to abdicate as ruler in favor of his three sons. It also stars Mieko Harada as the wife of Ichimonji's eldest son. The story is based on legends of the daimyo M?ri Motonari, as well as on the Shakespearean tragedy King Lear.
Ran was Kurosawa's last epic. With a budget of $12 million, it was the most expensive Japanese film ever produced up to that time. Ran was released on May 31, 1985 at the Tokyo International Film Festival and on June 1, 1985 in Japan. The film was hailed for its powerful images and use of color—costume designer Emi Wada won an Academy Award for Costume Design for her work on Ran. The distinctive Gustav Mahler-inspired film score, written by T?ru Takemitsu, plays in isolation with ambient sound muted.
Ran is "a relentless chronicle of base lust for power, betrayal of the father by his sons, and pervasive wars and murders that destroy all the main characters.

Portions from Freebase, licensed under CC-BY and Wikipedia
licensed under the GFDL