Push Girls: Exclusive First Look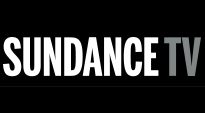 A preview of the series about four inspiring women who refuse to let their disabilities stop them.
Like any sexy, ambitious Hollywood women, Angela, Tiphany, Mia and Auti are four friends who yearn to get the most out of life. But, their lives have taken an unexpected turn. Through accident or illness, these women have been paralyzed from the neck or waist down. But while their legs may be disabled, their spirits remain unbroken. Shedding their handicaps to face life head on, these four fearless women pursue their own claims to happiness, even when their lives threaten to spin out of control. From dating to careers to starting a family, they push themselves – and each other – to the limit. PUSH GIRLS is an unfettered, uncensored glimpse into their surprising world – one that will shatter all expectations about what life in a wheelchair can be.