Polish Wedding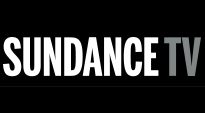 | Time | Day |
| --- | --- |
| No airtimes found. | |
Polish Wedding is a 1998 comedy/drama film written and directed by Theresa Connelly.
It was screened at the Sundance Film Festival on January 16, 1998 and at the Berlin International Film Festival on February 12. It was released in the US on July 17 of the same year.
As implied by the name, the film's plot takes place within the Polish American community of Hamtramck, Michigan – girlhood home of director Theresa Connelly – at some time between the 1950s and 1970s. Virtually all characters are Polish Americans, though the actors playing them are mostly of other ethnic origins.
Jadzia is the matriarch of a family of five children, four sons and a daughter. The household also includes the eldest son's wife—a Syrian-American whom Jadzia calls a Gypsy and who also works with Jadzia—and their child. Jadzia is (somewhat) happily married to Bolek, but is having a long-term relationship with Roman. Her daughter Hala becomes pregnant by a neighborhood cop and her family pressures him to marry her.
Interior shots of the home were shot in a home on Wyandotte Street in Hamtramck. The St. Florian Church (Hamtramck, Michigan) was used as a backdrop.

Portions from Freebase, licensed under CC-BY and Wikipedia
licensed under the GFDL