Planes, Trains And Automobiles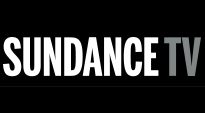 Planes, Trains and Automobiles is a 1987 American comedy film released by Paramount Pictures. It was written, produced and directed by John Hughes. The film stars Steve Martin as Neal Page, a high-strung advertising executive, who meets Del Griffith, played by John Candy, an eternally sunny, overly talkative, well-meaning, but accident-prone shower curtain ring salesman who seems to live in a world governed by a different set of rules. They share a three-day odyssey of misadventures trying to get Neal home to Chicago from New York City in time for Thanksgiving dinner.
Neal Page is trying to return to his family for Thanksgiving in Chicago after being on a business trip in New York. His journey is doomed from the outset, with Del Griffith (John Candy) interfering first by leaving his trunk by the side of the road causing Neal to trip when racing an uncredited character (Kevin Bacon) for a cab, then moments later again by inadvertently snatching the taxi cab that Neal had bought from an attorney just before. The two inevitably pair up later and begin an error-prone adventure to help Neal get back to his home.

Portions from Freebase, licensed under CC-BY and Wikipedia
licensed under the GFDL