Out Of Time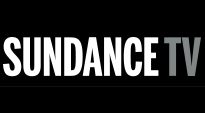 Out of Time is a 2003 thriller film, directed by Carl Franklin featuring Denzel Washington. It has been unofficially remade in Bollywood as Zeher.
Matthias "Matt" Lee Whitlock (Denzel Washington) is the respected chief of police in the small town of Banyan Key, Florida. And Matt has recently executed a successful and high profile drug bust that turned up $450,000 in drug money.
Although he enjoys his job, his drinking while on duty is an obvious flaw in his character, brought about in ways by his pending divorce from his wife, homicide detective Alex Diaz Whitlock (Eva Mendes). Matt is currently seeing local resident Anne Merai Harrison (Sanaa Lathan) — whose husband Chris (Dean Cain), a former pro quarterback turned security guard, abuses her.
Matt's friend, Chae (John Billingsley), the medical examiner, jokingly wants them to use the $450,000 to go into business together. Matt, however, finds out that Anne has just been diagnosed with terminal cancer.
Anne plans on rewarding Matt's loyalty to her by making Matt the sole beneficiary of her $1,000,000 life insurance policy.

Portions from Freebase, licensed under CC-BY and Wikipedia
licensed under the GFDL