Out for Justice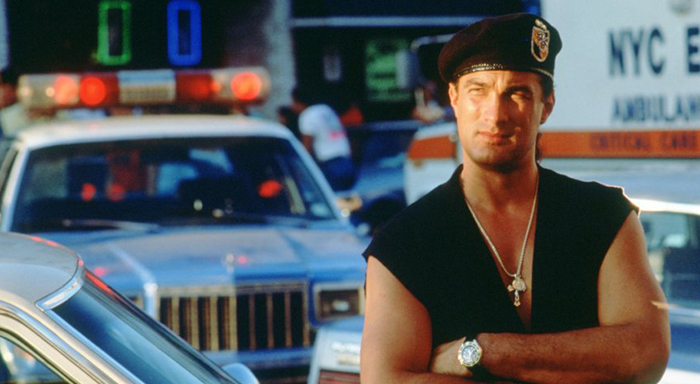 | Time | Day |
| --- | --- |
| No airtimes found. | |
Out for Justice is a 1991 action film directed by John Flynn and starring Steven Seagal, in which a veteran police detective vows to kill the crazy, drug-addicted mafioso who murdered his partner. Realistic dialogue, intense action sequences, and the web of relationships of a man with connections on both side of law are portrayed.
Gino Felino (Steven Seagal) is an NYPD detective from Brooklyn who has strong ties within his neighborhood.
In the opening scene of the movie, Gino and his partner Bobby are waiting to bust up a multi-million dollar drug deal. However, Gino sees a pimp beating up a woman and intervenes. Shortly afterward, film's main antagonist, Richie Madano (William Forsythe), murders Gino's partner, Bobby Lupo, in broad daylight in front of his wife, Laurie, and his two kids.
Richie is a crack addict who grew up Gino and Bobby and has determined to leave this world via death by cop. Richie then murders a woman at a traffic stop and steals her car, and then begins heading off into Brooklyn alongside his goons, who are horrified by what he does but continue to work alongside him.

Portions from Freebase, licensed under CC-BY and Wikipedia
licensed under the GFDL