Orlando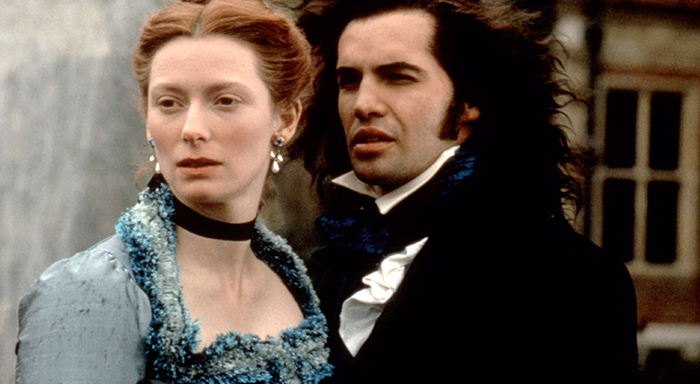 | Time | Day |
| --- | --- |
| No airtimes found. | |
Orlando is a 1992 film based on Virginia Woolf's novel Orlando: A Biography, starring Tilda Swinton as Orlando, Billy Zane as Marmaduke Bonthrop Shelmerdine, and Quentin Crisp as Queen Elizabeth. It was directed by Sally Potter.
It was particularly acclaimed for its visual treatment of the settings of Woolf's 1928 novel. Potter chose to film much of the Constantinople portion of the book in the isolated city of Khiva in Uzbekistan, and made use of the forest of carved columns in the city's 18th century Djuma Mosque.
Orlando was nominated for Academy Awards for art direction (Ben Van Os, Jan Roelfs) and costume design. The film was also nominated for the 1994 Independent Spirit Awards' Best Foreign Film award.
Orlando was rereleased by Sony Pictures Classics in select theaters starting 6 August 2010.
The film begins in the Elizabethan Age shortly before the death of Queen Elizabeth I. On her deathbed, Elizabeth promises an androgynous young nobleman named Orlando a large tract of land and a castle built on it along with a generous monetary gift which she will only bequeath to him if he consents to her command, "Do not fade. Do not wither. Do not grow old.

Portions from Freebase, licensed under CC-BY and Wikipedia
licensed under the GFDL