Once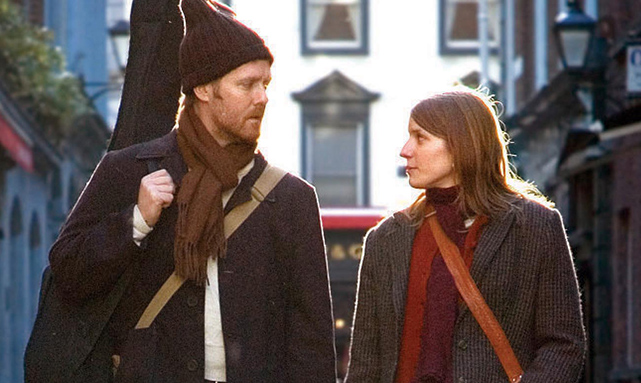 | Time | Day |
| --- | --- |
| No airtimes found. | |
Once is a 2006 Irish musical film written and directed by John Carney. Set in Dublin, this naturalistic drama stars musicians Glen Hansard (of the Irish folk rock band The Frames) and Markéta Irglová as musicians. Collaborators prior to making the film, Hansard and Irglová composed and performed all of the original songs in the movie.
Shot for only €130,000 (US$160,000), the film was successful, earning substantial per-screen box office averages in the United States. It received enthusiastic reviews and awards such as the 2007 Independent Spirit Award for best foreign film. Hansard and Irglová's song "Falling Slowly" received a 2007 Academy Award for Best Original Song and the soundtrack as a whole also received a Grammy nomination.
Once spent years in development with the Irish Film Board. It was during a period where the film board had no chief executive (for about 6 months) that the film was given the go-ahead by a lower level executive on the proviso that the producers could make it on a budget of approximately 150,000 euros and not the initial higher budget.

Portions from Freebase, licensed under CC-BY and Wikipedia
licensed under the GFDL