Notes On A Scandal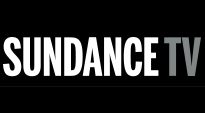 Notes on a Scandal is a 2006 British drama film, adapted from the 2003 novel of the same name by Zoë Heller. The screenplay was written by Patrick Marber and the film was directed by Richard Eyre. Many parts of the film were shot in Islington Arts and Media School. The soundtrack was composed by Philip Glass.
It was nominated for four Academy Awards – Best Actress, Best Supporting Actress, Best Adapted Screenplay, and Best Original Score.
Barbara Covett (Judi Dench) teaches history at a comprehensive school in London. A lonely old spinster, Barbara's only "intimate relationship" is with herself by means of a diary. When a new, younger teacher Sheba Hart (Cate Blanchett) starts at the school, Barbara feels drawn to her and believes that she "may be the one." Barbara discovers that Sheba is having an affair with a student, Steven Connolly (Andrew Simpson), and confronts her. When Sheba asks her to not tell the school administration until Christmas so that she can be with her family, Barbara explains she has no intention of telling, as long as she ends the relationship.

Portions from Freebase, licensed under CC-BY and Wikipedia
licensed under the GFDL