Nomad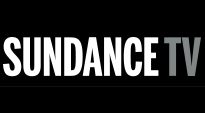 | Time | Day |
| --- | --- |
| No airtimes found. | |
Nomad: The Warrior (Kazakh: ???????????, Kö?pendiler; Russian: ????????, Kochevnik) is a 2005 historical epic written by Rustam Ibragimbekov, executive-produced by Miloš Forman and directed by Ivan Passer, Sergei Bodrov and Talgat Temenov. It was released on March 16, 2007 in North America, distributed by The Weinstein Company. The film has been shot in two versions: in Kazakh by Temenov for distribution in Kazakhstan and in English by Passer/Bodrov for distribution worldwide. The government of Kazakhstan has invested $40,000,000 in the movie production, making it the most expensive Kazakh film ever made. Nomad was Kazakhstan's official entry for Best Foreign Language Film for the 79th Academy Awards.
Nomad is an historical epic set in 18th-century Kazakhstan. The film is a fictionalized account of the youth and coming-of-age of Ablai Khan, as he grows and fights to defend the fortress at Hazrat-e Turkestan from Dzungar invaders.
The Kazakh language version of Nomad premiered in Kazakhstan on 6 July 2005.
The film was released in the United States on March 16, 2007 (limited release) and March 30, 2007 (wide release).

Portions from Freebase, licensed under CC-BY and Wikipedia
licensed under the GFDL