Nights And Weekends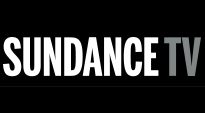 | Time | Day |
| --- | --- |
| No airtimes found. | |
Nights and Weekends is a 2008 American mumblecore film directed by and starring Joe Swanberg and Greta Gerwig. The film recounts a long-distance relationship between two people, one of whom lives in Chicago, the other in New York City. The first half of the narrative establishes their relationship while the second focuses on the dissolution and potential continuation of it, which occurs a year after the events of the first half of the film.
It premiered at South by Southwest and was released theatrically in the United States on October 10, 2008.
This second half of the film was shot a year after the first half, mirroring the timeline of the story.
Nights and Weekends was nominated for an Independent Spirit Award.

Portions from Freebase, licensed under CC-BY and Wikipedia
licensed under the GFDL