Night and the City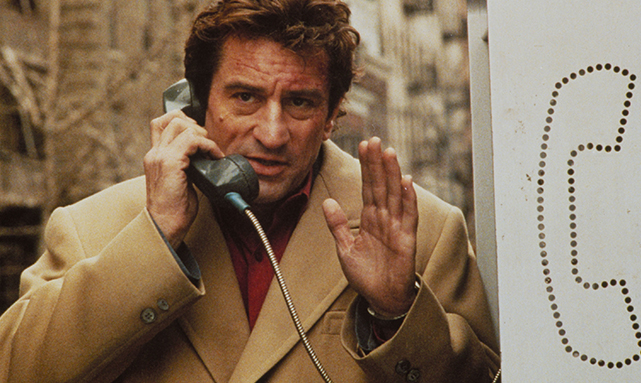 | Time | Day |
| --- | --- |
| No airtimes found. | |
Night and the City is a 1992 remake of the 1950 film noir of the same name, itself an adaptation of Gerald Kersh's novel of the same name. The film stars Robert De Niro and Jessica Lange and is directed by Irwin Winkler from a script by Richard Price.
A two-bit New York lawyer named Harry Fabian gets caught up in his own scams. First he infuriates local crime figure and boxing promoter Ira "Boom Boom" Grossman by filing a baseless lawsuit against one of his boxers. Then he compounds the situation by recruiting Boom Boom's estranged brother, former professional prizefighter Al Grossman, to be his partner as he attempts to stage a boxing promotion himself.
Harry's debts mount, causing him to approach the ruthless loan shark Mr. Peck and to count on a loan by bar owner Phil Nassaro, who secretly hates Harry and has become aware of his wife Helen's affair with him. Helen, the one true friend Harry has, is also betrayed when Harry pretends to acquire a liquor license for her new restaurant, giving her a forged one instead.
Everything that can go wrong does go wrong, including Al Grossman's collapse from a heart attack.

Portions from Freebase, licensed under CC-BY and Wikipedia
licensed under the GFDL