My Winnipeg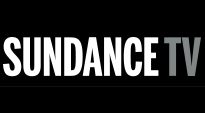 My Winnipeg (2007) is a feature film directed by Guy Maddin. Starring Ann Savage, the film is a surrealist-inflected pseudo-documentary about Winnipeg, Maddin's home town. Blending legend, history, and a biting critique of the city's treatment of its architectural past with fantasy and more personal matters, the film explores issues of local attachment, culminating in an explanation of why Maddin continues to live in the city of his birth.
The film received highly positive reviews from critics. As of August 22, 2011, the review aggregator Rotten Tomatoes reported that 94% of critics gave the film positive reviews, based on 80 reviews — with the consensus that the film "is a charmingly irreverent 'docu-fantasy' from the unpredictable mind of Guy Maddin". Metacritic reported the film had an average score of 84 out of 100, based on 20 reviews — indicating "universal acclaim". Critic Roger Ebert gave the film a perfect 4/4 star rating and placed it in his Top Ten Films of the Decade (2000–2009).
The film appeared on several critics' top ten lists of the best films of 2008.

Portions from Freebase, licensed under CC-BY and Wikipedia
licensed under the GFDL