Monster's Ball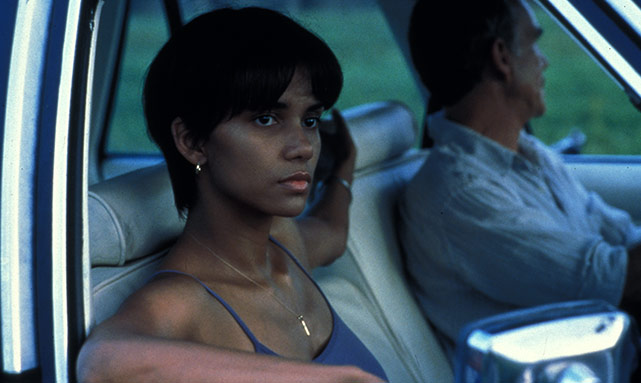 | Time | Day |
| --- | --- |
| No airtimes found. | |
Monster's Ball is a 2001 American romantic drama film directed by Marc Forster and written by Milo Addica and Will Rokos. The film stars Billy Bob Thornton as a racist prison-guard, Halle Berry as a woman whose husband is on death row, and Heath Ledger as Thornton's son. Berry won the Academy Award for Best Actress for her performance.
Hank Grotowski (Billy Bob Thornton), a widower, and his son, Sonny (Heath Ledger), are corrections officers in the local prison. They reside in Louisiana with Hank's ailing father, Buck (Peter Boyle), an unwavering racist whose wife committed suicide. Hank's hateful attitude toward others, strongly influenced by his father, extends to his son, and members of the neighboring community.
As Hank and Sonny assist in the execution of convicted murderer Lawrence Musgrove (Sean Combs), the proceedings prove too intense for Sonny, who collapses and then begins to vomit as he is leading Lawrence to the electric chair. Hank beats up Sonny in the jail's bathroom afterwards for being so "soft". Some time later, Hank drags Sonny out of bed and tells him to get out of the house. Unable to cope with the estrangement, Sonny grabs a gun.

Portions from Freebase, licensed under CC-BY and Wikipedia
licensed under the GFDL