Missing in Action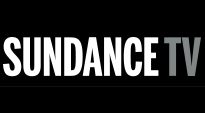 | Time | Day |
| --- | --- |
| No airtimes found. | |
Missing in Action is a 1984 action B-movie directed by Joseph Zito and starring Chuck Norris. It is set in the context of the Vietnam War POW/MIA issue. Colonel Braddock, who escaped a Vietnamese prisoner of war camp 10 years earlier, returns to Vietnam to find American soldiers listed as missing in action during the Vietnam War. The film was followed by a prequel, Missing in Action 2: The Beginning (1985) and a sequel, Braddock: Missing in Action III (1988).
The concept for the film originated from a story treatment, written by James Cameron in 1983, for the film Rambo: First Blood Part II that was floating around Hollywood at the time. This explains the similar plotlines between Rambo and MIA. Representatives from Cannon Group were "inspired" by Cameron's script and subsequently produced and released the first two Missing in Action films two months before the release of Rambo, in order to avoid copyright violation lawsuits.
Missing in Action 2 was filmed back to back with Missing in Action, and was actually set to be released first before the producers changed their minds.

Portions from Freebase, licensed under CC-BY and Wikipedia
licensed under the GFDL