Miss Congeniality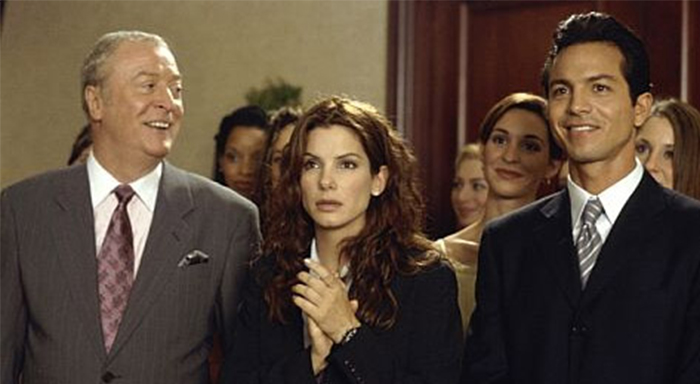 | Time | Day |
| --- | --- |
| No airtimes found. | |
Miss Congeniality is a 2000 American police comedy film directed by Donald Petrie, written by Marc Lawrence, Katie Ford, and Caryn Lucas, and starring Sandra Bullock, Michael Caine, Benjamin Bratt, Heather Burns, William Shatner, and Candice Bergen.
The film opens at a school where a boy is picking on another boy. We see Gracie Hart as a child who beats up the bully and tries to help the victim (whom she liked), who instead, criticizes her by saying he disliked her because he did not want a girl to help him. She promptly punches the boy in the nose and sulks in the playground.
We go forward in time to where Gracie Hart (Sandra Bullock) works for the Federal Bureau of Investigation with Eric Matthews (Benjamin Bratt) as a Special Agent. We see her on a mission where she does not follow orders from her superior and tries to stop their target from choking. Because of her actions one of her squad gets shot. She is put on a desk job.
The bureau receives a threat against the 75th annual Miss United States beauty pageant in San Antonio, Texas from notorious domestic terrorist "Citizen". Eric is elected to lead the mission to stop a supposed attack.

Portions from Freebase, licensed under CC-BY and Wikipedia
licensed under the GFDL