Meatballs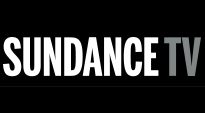 | Time | Day |
| --- | --- |
| No airtimes found. | |
Meatballs is a 1979 Canadian comedy film directed by Ivan Reitman. It is noted for the first film appearance of Bill Murray in a starring role and for launching Reitman into a distinguished career of financially successful comedies including Stripes (1981) and Ghostbusters (1984), both starring Murray. The film also introduced child actor Chris Makepeace in the role of Rudy Gerner. It was followed by several sequels, of which only Meatballs III: Summer Job (1986) had any connection to the original.
The film follows the antics of head counsellor Tripper Harrison (Murray) and the counsellors-in-training (CITs) at Camp North Star, a cut-rate summer camp. The main plot involves Rudy Gerner (Makepeace), a lonely kid who is sent to summer camp by his father. Noticing Rudy is unable to fit in, Tripper takes him under his wing and each morning they go jogging and bond as friends. Tripper helps Rudy gain confidence while Rudy encourages Tripper to start a romance with Roxanne (Lynch), the female head counsellor.
Candace (Torgov) "kidnaps" Crockett (Banham) in a speedboat and confesses her feelings for him. Wheels, who had broken up with A.L.

Portions from Freebase, licensed under CC-BY and Wikipedia
licensed under the GFDL