Mean Streets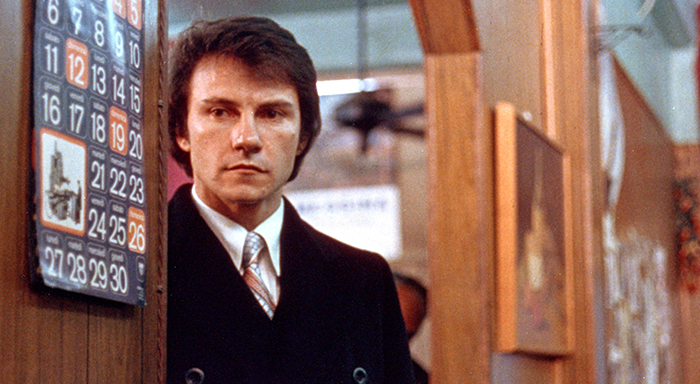 | Time | Day |
| --- | --- |
| No airtimes found. | |
Mean Streets is a 1973 crime film directed by Martin Scorsese and written by Scorsese and Mardik Martin. The film stars Harvey Keitel and Robert De Niro. It was released by Warner Bros. on October 2, 1973. De Niro won the National Society of Film Critics award for Best Supporting Actor for his role as John "Johnny Boy" Civello.
In 1997, Mean Streets was selected for preservation in the United States National Film Registry by the Library of Congress as being "culturally, historically, or aesthetically significant."
Charlie (Harvey Keitel) is a young Italian-American man who is trying to move up in the local New York Mafia but is hampered by his feeling of responsibility towards his reckless friend, Johnny Boy (Robert De Niro), a small-time gambler who owes money to many loan sharks. Charlie works for his uncle, Giovanni (Cesare Danova), the local caporegime, mostly collecting debts. He is also having a hidden affair with Johnny Boy's cousin, Teresa (Amy Robinson), who has epilepsy and is ostracized because of her condition — especially by Charlie's uncle. Charlie is torn between his devout Catholicism and his Mafia ambitions.

Portions from Freebase, licensed under CC-BY and Wikipedia
licensed under the GFDL