MASH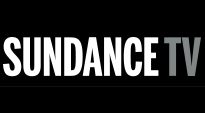 | Time | Day |
| --- | --- |
| No airtimes found. | |
MASH (officially rendered M*A*S*H on the film's poster and art) is a 1970 American satirical dark comedy film directed by Robert Altman and written by Ring Lardner, Jr., based on Richard Hooker's novel MASH: A Novel About Three Army Doctors. It is the only feature film in the M*A*S*H franchise. It became one of the biggest films of the early 1970s for 20th Century Fox.
The film depicts a unit of medical personnel stationed at a Mobile Army Surgical Hospital (MASH) during the Korean War; however, the subtext is really about the Vietnam War. It stars Donald Sutherland, Tom Skerritt and Elliott Gould, with Sally Kellerman, Robert Duvall, Rene Auberjonois, Roger Bowen, and, in his film debut, football player Fred Williamson. The film inspired the popular and critically acclaimed television series M*A*S*H, which ran from 1972 to 1983.
In Autumn 1951, the 4077th Mobile Army Surgical Hospital is assigned two replacements: Captain "Hawkeye" Pierce (Donald Sutherland) and Captain "Duke" Forrest (Tom Skerritt).

Portions from Freebase, licensed under CC-BY and Wikipedia
licensed under the GFDL