Marie Antoinette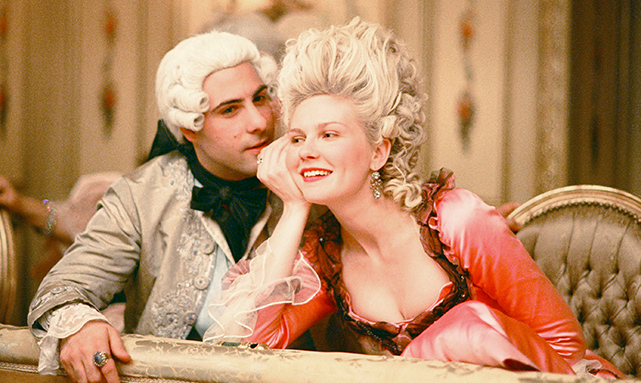 | Time | Day |
| --- | --- |
| No airtimes found. | |
Marie Antoinette is a 2006 historical comedy-drama film, written and directed by Sofia Coppola. It is very loosely based on the life of the Queen consort in the years leading up to the French Revolution. It won an Academy Award for Best Costume Design. It was released in the United States on October 20, 2006, by Columbia Pictures.
Fourteen-year-old Maria Antonia Josephina Joanna (Kirsten Dunst) is the beautiful, charming, and naïve youngest daughter of Austrian empress Maria Theresa (Marianne Faithfull). In 1768, she is selected by her mother to marry the Dauphin of France, Louis XVI (Jason Schwartzman), thereby sealing an alliance between the two rival countries.
Marie Antoinette travels to France, relinquishing all connections with her home country, and meets Louis XV (Rip Torn) and her future husband, the Dauphin. The two are married shortly thereafter. Toasts are drunk to their happy marriage and they are encouraged to produce an heir as soon as possible, but the next day it is reported that "nothing happened" on their wedding night.

Portions from Freebase, licensed under CC-BY and Wikipedia
licensed under the GFDL