Marathon Man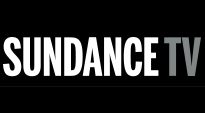 | Time | Day |
| --- | --- |
| No airtimes found. | |
Marathon Man is a 1976 suspense/thriller film directed by John Schlesinger. It was adapted by William Goldman from his novel of the same name and stars Dustin Hoffman, Laurence Olivier, Roy Scheider, William Devane and Marthe Keller. The music score was composed by Michael Small.
Thomas Babington "Babe" Levy (Dustin Hoffman) is a history Ph.D. candidate and avid runner researching the same field as his father, who committed suicide after being investigated during the Joseph McCarthy era. Babe's brother, Henry (Roy Scheider), better known as "Doc", poses as an oil company executive but, unknown to Babe, is actually a U.S. government agent working for a secret agency headed by Director Peter Janeway (William Devane).
The brother of a Nazi war criminal possesses a safe deposit box key but is killed in a traffic accident. Doc suspects that the criminal, Dr. Christian Szell (Laurence Olivier), will be arriving in New York to retrieve an extremely valuable diamond collection. Doc, who is often supposedly out of the country on business for extended periods of time, comes to New York under the guise of a visit to Babe.

Portions from Freebase, licensed under CC-BY and Wikipedia
licensed under the GFDL