Mad Detective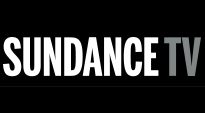 Mad Detective is a 2007 Hong Kong psychological crime thriller film produced and directed by Johnnie To and Wai Ka-Fai. The film centers on Bun (Lau Ching-Wan), a schizophrenic, former police inspector who comes out of retirement to help a rookie detective (Andy On) solve a complex murder case, involving a missing colleague and a suspected policeman (Lam Ka-Tung) suffering from a multiple personality disorder.
Mad Detective was first screened at the 64th Venice International Film Festival, and later premiered at the 2007 Toronto International Film Festival, before being released in Hong Kong on 29 November 2007. The film's screenplay won "Best Screenplay" awards at various Asian film ceremonies.
Chan Kwai-Bun (Lau Ching-Wan) is a brilliant detective who is forced into retirement after presenting his retiring boss with his severed ear. Bun's gift is that he can supposedly see a person's "inner personalities," or hidden ghosts. Years later, Inspector Ho Ka-On (Andy On) is investigating the case of Wong Kwok-Chu (Lee Kwok-Lun), a colleague who went missing when he and his partner, Ko Chi-Wai were in pursuit of a suspect.

Portions from Freebase, licensed under CC-BY and Wikipedia
licensed under the GFDL