Lust, Caution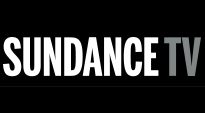 | Time | Day |
| --- | --- |
| No airtimes found. | |
Lust, Caution is an 2007 espionage thriller film directed by Ang Lee, based on the novella of the same name published in 1979 by Chinese author Eileen Chang. The story is mostly set in Hong Kong in 1938 and in Shanghai in 1942, when it was occupied by the Imperial Japanese Army and ruled by the puppet government led by Wang Jingwei. It depicts a group of Chinese university students from the Lingnan University who plot to assassinate a high-ranking special agent and recruiter of the puppet government using an attractive young woman to lure him into a trap.
With this film, Lee won for the second time the Golden Lion Award at the Venice Film Festival, the first being with Brokeback Mountain. The film adaptation and the story are loosely based on events that took place during the Japanese occupation of Shanghai. The film's explicit sex scenes resulted in the film being rated NC-17 in the United States.
In 1940s Japanese-occupied Shanghai, a well-dressed, attractive young Chinese woman, "Mrs. Mai", is sitting in a café in a posh neighborhood.

Portions from Freebase, licensed under CC-BY and Wikipedia
licensed under the GFDL