Lovers Of The Arctic Circle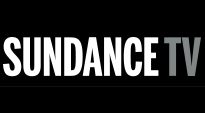 Lovers of the Arctic Circle (Spanish: Los amantes del círculo polar), sometimes called The Lovers from the North Pole, is a 1998 film by the Spanish director Julio Médem, starring Najwa Nimri and Fele Martínez. It won two Goya Awards in 1999.
The film tells the story of Otto and Ana, from their chance meeting outside school at the age of 8, until they meet again in their 20s in Lapland within the Arctic Circle, under the midnight sun.
The themes developed form an important part of Julio Medem's universe, and can be found in his other movies. These include love, death, destiny, nature, the circle of life and the coincidences in life.
The film received favorable critical reviews.
The film is circular in plot as well as in a number of other ways (for example, the names of its main characters, Otto and Ana, are both palindromes). The film is centered around an incestuous love relationship between step-siblings. The two meet one day after school, when Ana's father dies, and her mother marries his father. Ana believes that Otto is the reincarnation of her father, but eventually the two of them fall in love.

Portions from Freebase, licensed under CC-BY and Wikipedia
licensed under the GFDL