Love Comes Lately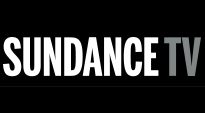 Love Comes Lately is a 2007 film written for the screen and directed by Jan Schütte. The film is based on the short stories of Isaac Bashevis Singer.
Elderly Jewish writer Max Kohn (Otto Tausig) is an Austrian émigré whose mind is constantly working causing a state of perpetual confusion. He's a successful author of short stories who lives in New York City and is so stuck in his old ways that he believes that the only proper way to write is by using a typewriter. Max has several women interested in seducing him, but he spends most of his time with fellow worrier Reisel (Rhea Perlman). During a trip to speak in nearby Hanover Max begins editing his latest story — a wild tale of a Miami retiree who gets himself into various kinds of trouble. It doesn't take Max long to lose himself in his own writings, and pretty soon, he's mixed up in two sexy romances and an unsolved murder.
Upon returning to reality, Max begins to feel as if his own written words have begun to manifest themselves.

Portions from Freebase, licensed under CC-BY and Wikipedia
licensed under the GFDL