Lost in Translation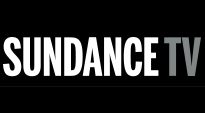 | Time | Day |
| --- | --- |
| No airtimes found. | |
Lost in Translation is a 2003 American film written and directed by Sofia Coppola. Her second feature film, after The Virgin Suicides (1999), it stars Bill Murray and Scarlett Johansson. A drama with elements of comedy and romance, the film revolves around an aging actor named Bob Harris (Murray) and a recent college graduate named Charlotte (Johansson) who develop a rapport after a chance meeting in a Tokyo hotel. The movie explores themes of loneliness, alienation, insomnia, existential ennui and culture shock against the backdrop of a modern Japanese cityscape.
Lost in Translation was a major critical success and was nominated for four Academy Awards, including Best Picture, Best Actor for Bill Murray, and Best Director for Sofia Coppola; Coppola won for Best Original Screenplay. Scarlett Johansson won a BAFTA award for Best Actress in a Leading Role. The film was also a commercial success, grossing almost $120 million from a budget of only $4 million.
Bob Harris (Murray), an aging American movie star, arrives in Tokyo to film an advertisement for Suntory whisky, for which he will receive $2 million.

Portions from Freebase, licensed under CC-BY and Wikipedia
licensed under the GFDL