Lost in America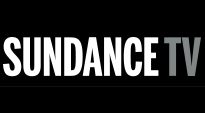 | Time | Day |
| --- | --- |
| No airtimes found. | |
Lost in America is a 1985 comedy film directed by Albert Brooks that was co-written by Brooks with Monica McGowan Johnson. Brooks stars alongside Julie Hagerty.
David and Linda Howard are typical 1980s yuppies in Los Angeles who are fed up with their lifestyle. He works in an advertising agency and she for a department store. But after he fails to receive a promotion he was counting on and is asked to transfer to the firm's New York office instead, David angrily insults his boss and is fired. He coaxes his wife to quit her job as well and seek a new adventure.
The Howards decide to liquidate their assets and drop out, "like in Easy Rider", heading out to see the country in a Winnebago recreational vehicle. They leave L.A. with "nest egg", but don't get very far. The plan goes awry when Linda loses nearly all their cash playing roulette at the Desert Inn Casino in Las Vegas.
Out of money and with nowhere to go, the couple ends up in Safford, Arizona. David unsuccessfully applies for a delivery job at a local pharmacy and resorts to an employment agency.

Portions from Freebase, licensed under CC-BY and Wikipedia
licensed under the GFDL