Lethal Weapon 3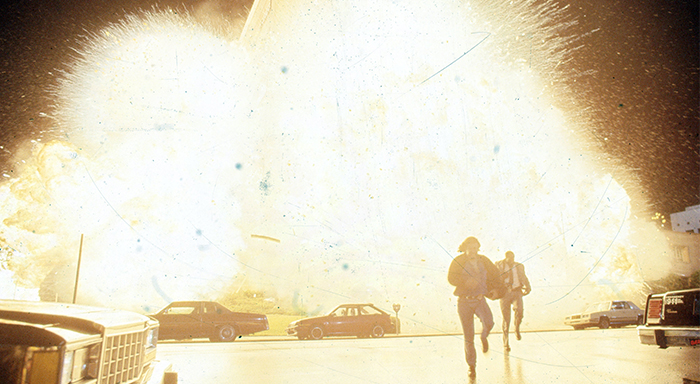 | Time | Day |
| --- | --- |
| No airtimes found. | |
Lethal Weapon 3 is a 1992 American action film directed by Richard Donner and starring Mel Gibson, Danny Glover, Joe Pesci, Rene Russo and Stuart Wilson. It is a sequel to Lethal Weapon and Lethal Weapon 2, and it is part of the Lethal Weapon film series.
The movie is set in 1992, six years after Riggs (Gibson) and Murtaugh (Glover) originally met. The pair are joined by their companion of three years ago, Leo Getz (Pesci), as well as beautiful but aggressive Internal Affairs Sergeant Lorna Cole (Russo). This time, the villain is intelligent but ruthless former LAPD Lieutenant Jack Edward Travis (Stuart Wilson).
LAPD Sergeants Martin Riggs (Gibson) and Roger Murtaugh (Glover) arrive at an evacuated building believed to have a bomb in it. Against orders, they go inside to investigate the bomb. Riggs decides to deactivate the bomb himself instead of waiting for the Bomb Squad to arrive. Unfortunately, he causes the bomb to detonate and the whole building to collapse. This causes them to be demoted to uniform duties, which upsets Murtaugh because he only has seven days until retirement.

Portions from Freebase, licensed under CC-BY and Wikipedia
licensed under the GFDL