Lethal Weapon 2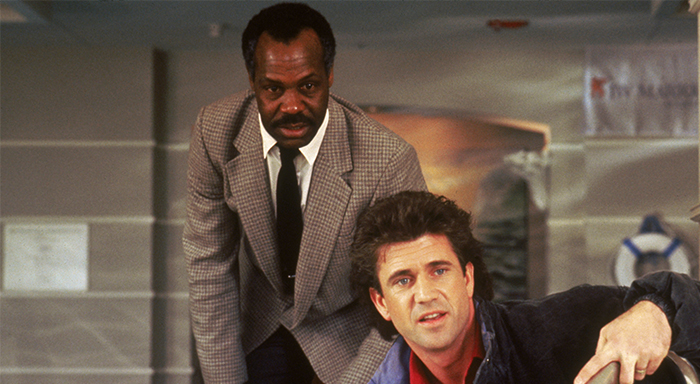 | Time | Day |
| --- | --- |
| No airtimes found. | |
Lethal Weapon 2 is a 1989 action comedy film directed by Richard Donner, and starring Mel Gibson, Danny Glover, Patsy Kensit, Joe Pesci, Derrick O'Connor and Joss Ackland. It is the first sequel to the 1987 film Lethal Weapon, and is part of the Lethal Weapon film series.
Gibson and Glover respectively reprise their roles as LAPD officers, Martin Riggs and Roger Murtaugh, who protect an irritating federal witness (Pesci), while taking on a gang of South African drug dealers hiding behind diplomatic immunity. The film was nominated for an Academy Award for Best Sound Editing. The film received mostly positive reviews and earned more than $227 million worldwide.
LAPD Sergeants Martin Riggs and Roger Murtaugh engage in a car chase with other LAPD detectives. When their objective crashes, Riggs and Murtaugh search the abandoned car and discover the trunk is full of gold Krugerrands (illegal to import into the US at that time), leading to the conclusion that the criminals in the pursuit are from Apartheid South Africa.

Portions from Freebase, licensed under CC-BY and Wikipedia
licensed under the GFDL