Lethal Weapon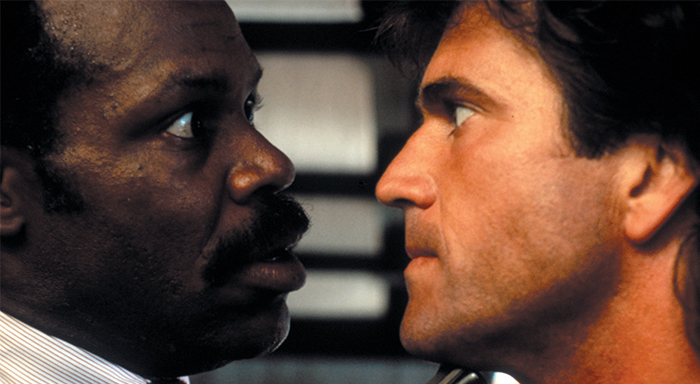 | Time | Day |
| --- | --- |
| No airtimes found. | |
Lethal Weapon is a 1987 American buddy cop action film and the first in a series of films, all directed by Richard Donner and starring Mel Gibson and Danny Glover as a mismatched pair of LAPD detectives, and Gary Busey as their primary adversary. After the first film, the series fell into the action thriller genres, and is generally considered to typify the "buddy cop" plot device.
L.A.P.D. Homicide Sergeant Roger Murtaugh (Danny Glover) is worried about getting old, having recently celebrated his 50th birthday. He receives a message from Michael Hunsaker (Tom Atkins), an old Vietnam War friend who Murtaugh realizes he has not seen in over 12 years. Before he can meet him, he is called to investigate a suicide and learns that the victim is Hunsaker's daughter, Amanda. Elsewhere, L.A.P.D. Narcotics Sergeant Martin Riggs (Mel Gibson), who is suicidal following the recent death of his wife in a traffic accident, nearly kills a disarmed suspect after flying into a psychotic rage during a drug bust. Wary of his behavior, Riggs' superiors transfer him to Homicide, making him and Murtaugh reluctant partners.
Amanda's autopsy results show that she had taken drugs laced with drain cleaner.

Portions from Freebase, licensed under CC-BY and Wikipedia
licensed under the GFDL