Le Divorce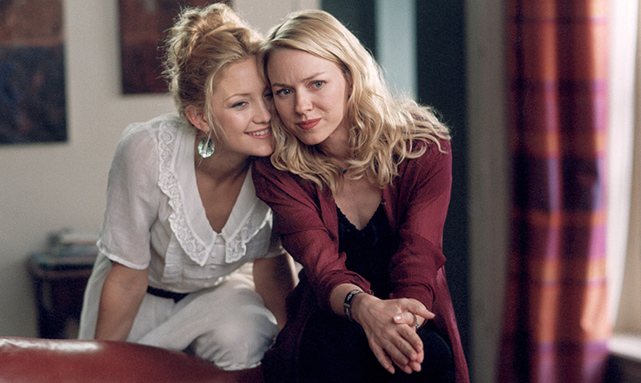 | Time | Day |
| --- | --- |
| No airtimes found. | |
Le Divorce is a 2003 Merchant Ivory Productions film directed by James Ivory from a screenplay by Ruth Prawer Jhabvala and Ivory, based on Diane Johnson's bestselling novel.
A young American woman called Isabel Walker (Kate Hudson) travels to Paris to visit her pregnant sister Roxy (Naomi Watts). Roxy's husband Charles-Henri left her for his married Russian lover, Magda Tellman. As Isabel secretly begins two affairs with French men from different social classes and Magda's husband begins harassing Roxy, the two families fight over the ownership rights of a long-lost masterpiece. Also in the film is Roxy's friend and Isabel's employer, Olivia Pace (Glenn Close), an American author who secretly had an affair with Isabel's lover in her youth.
Isabel (Hudson) visits her sister, Roxeanne (Watts), a poet who is living in Paris with her husband, Charles-Henri, and her young daughter, Gennie. Roxy is pregnant, but her husband has just walked out on her. She holds the lie that he is "in the country" selling a painting. Isabel discovers the truth and agrees to go see Charles-Henri with Roxy to give him his contacts which he left behind.

Portions from Freebase, licensed under CC-BY and Wikipedia
licensed under the GFDL