Kiss of Death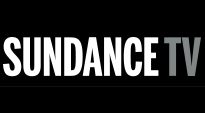 | Time | Day |
| --- | --- |
| No airtimes found. | |
Kiss of Death is a 1995 crime thriller film starring David Caruso, Samuel L. Jackson, Nicolas Cage, Stanley Tucci, Ving Rhames and Helen Hunt, directed by Barbet Schroeder.
The film is a very loosely based remake of the 1947 film noir classic of the same name that starred Victor Mature, Brian Donlevy, and Richard Widmark. It was screened out of competition at the 1995 Cannes Film Festival. Like the original Kiss of Death, the film was released by 20th Century Fox.
Jimmy Kilmartin is an ex-con living in Astoria in the New York City borough of Queens, trying to stay clean and raising a family with his wife Bev. But when his cousin Ronnie causes him to take a fall for driving an illegal transport of stolen cars, a police officer named Calvin Hart is injured and Jimmy lands back in prison. In exchange for an early release, he is asked to help bring down a local crime boss named Little Junior Brown.
Jimmy's wife is killed in a freak accident and his cousin Ronnie is beaten to death by Little Junior. With Jimmy still refusing to testify or "name names," years pass in Sing Sing without an early release.

Portions from Freebase, licensed under CC-BY and Wikipedia
licensed under the GFDL