King of New York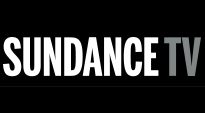 | Time | Day |
| --- | --- |
| No airtimes found. | |
King of New York is a 1990 American crime drama film, starring Christopher Walken, Laurence Fishburne, David Caruso, Wesley Snipes, Victor Argo, and Giancarlo Esposito. It was directed by independent filmmaker Abel Ferrara and written by Nicholas St. John.
Frank White (Walken), a drug lord, is riding into New York in a limousine after being released from Sing Sing. Emilio El Zapa (Howard), a Colombian drug dealer, is shot to death in a telephone booth. As the killers leave, one of them drops a newspaper headline which announces Frank's release.
Across town, Zapa's partner, King Tito (Abuse) is in a hotel room with Jimmy Jump (Fishburne) and Test Tube (Buscemi), who are negotiating the purchase of cocaine. Jimmy and Test Tube shoot Tito and his bodyguards and steal the cocaine.
Later, in a suite at the Plaza Hotel, Frank is greeted by Jimmy, Test Tube, and other members of his gang, who welcome him home with champagne and a briefcase full of money. Frank leaves to meet two of his lawyers, Joey Dalesio (Calderón) and Jennifer (Julian), for dinner. Frank expresses his desire to be mayor and asks Dalesio to set up a meeting with Mafia boss Arty Clay (Gio).

Portions from Freebase, licensed under CC-BY and Wikipedia
licensed under the GFDL