Junebug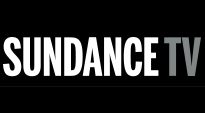 | Time | Day |
| --- | --- |
| No airtimes found. | |
Junebug is a 2005 American comedy-drama film directed by Phil Morrison. It was released on August 3, 2005 and stars Amy Adams, Alessandro Nivola, Embeth Davidtz, and Benjamin McKenzie. It was filmed in the North Carolina towns of Pfafftown, McLeansville, and Winston-Salem and in New Mexico.
When newlywed Madeleine (Embeth Davidtz), an art dealer, travels from Chicago to North Carolina to pursue a local, self-taught painter (Frank Hoyt Taylor) for her outsider art gallery she takes the opportunity to meet the family of her husband George (Alessandro Nivola) who live close by.
There is his flinty, judgmental mother Peg (Celia Weston); his reserved, contemplative father Eugene (Scott Wilson); and his sullen, resentful, twenty-ish brother Johnny (Benjamin McKenzie) who, although married, still lives at home, and is studying for his high school equivalence certificate while working at Replacements, Ltd. as an order processor. Johnny married his wife, Ashley, before either of them finished high school. Relations between Johnny and Ashley are strained, with Ashley believing that a baby will solve their marital problems.

Portions from Freebase, licensed under CC-BY and Wikipedia
licensed under the GFDL